A Blissful Stay Awaits You at Mahabaleshwar
Welcome to Saga Resort. A place where you can cherish comfort in the lap of nature with luxurious amenities. We, at Saga Resort, believe in offering a comfortable and memorable stay experience for you and your loved ones in the beautiful hill station of Mahabaleshwar.
Our resort spans across half acre with 18 comfortable rooms designed with cosy interiors which open out to a serene and pleasant outside view amid natural beauty. Every corner of Saga Resort is tranquil and peaceful; it's everything you seek and on a budget!At Saga Resort, we go beyond our way to deliver an authentic and enriching experience that makes your stay a lifetime memory!
Mahabaleshwar is a beautiful hill station in India's forested Western Ghats range, which falls south of Mumbai. This hill station near Mumbai is home to several elevated viewing points such as Arthur's Seat, the Lingmala Waterfalls that tumble off a sheer cliff, the Venna lake dotted with colorful boats, and the centuries-old Pratapgadh Fort, amongst many other sightseeing points in Mahabaleshwar.
While you enjoy the serenity of Mahabaleshwar, you must also experience a comfortable stay with ultra-modern amenities to give you the feeling of being a home away from home. This is where Saga Resort will render impeccable amenities and services to give you a memorable stay experience at this Mahabaleshwar resort.
We promise a premium standard of amenities and services rendered to you with true passion. Enjoy an individualized service experience in Mahabaleshwar with Saga Resort with our elegant and personalized services, contemporary facilities, and a view you won't miss out on.
Engage your senses in luxury away from the city's hustle and enjoy a getaway at the Saga Resort in the lap of nature in Mahabaleshwar. Our beautiful location is bound to make you love our resort and Mahabaleshwar owing to a picturesque view of the valley and the tableland.
Why choose Saga Resort?
Comfortable stay
With spacious rooms, ultra-modern amenities, and all packages, including breakfast, staying at Saga Resort will be the second-best decision you make; the first is visiting Mahabaleshwar! We cater to a memorable and comfortable experience with an on-demand Bluetooth speaker facility and outdoor garden dining options on request. We also have a kids' play area facility for your little ones to enjoy just as much as you will!
Security
The Saga Resort property is entirely secure with adequate CCTV coverage. Customer security and comfort are our priority, and we ensure proper measures.
Exotic location
Located in the lap of nature at 2 Kms from Mapro Garden, Panchgani – Mahabaleshwar Road, Bondarwadi, Maharashtra – 412806. Saga Resort is surrounded by beautiful flora and greenery. Every direction you look at is picturesque and scenic, one that will enchant you with its beauty.
Budget-friendly
Saga Resort gives you a memorable stay experience at pocket-friendly prices. Our rooms are ideal for a comfortable stay and come with the advantage of several amenities, all at affordable costs. The cost of room tariffs at Saga Resort includes breakfast to add to your wholesome stay package.
Pet friendly
We are glad to be one of the rare resorts that are pet friendly. You can bring your furry friends along on the beautiful Saga Resort property and give them a dose of enjoyment.
Things to enjoy at Mahabaleshwar
Mahabaleshwar is known as the erstwhile summer capital of the Old Bombay Presidency. This hill station in Maharashtra captivates everyone with its pleasing greenery, gardens alongside old historical landmarks, and breath-taking views. Venna lake is a famous tourist spot that boasts serene surroundings with lots of trees for you to enjoy the true essence of nature.
A comprehensive list of "must-see" Mahabaleshwar attractions are:
The enchanting hill station also allows you to indulge in horseback riding. At the same time, you can hire one to trot along the trails or go on a gallop as you explore the scenic beauty of Mahabaleshwar and enjoy the calming Mahabaleshwar temperature. Visiting the strawberry farms is always a good option for those who are less inclined to horse riding. The farms at Mahabaleshwar also cultivate fresh mulberries, blueberries, and raspberries.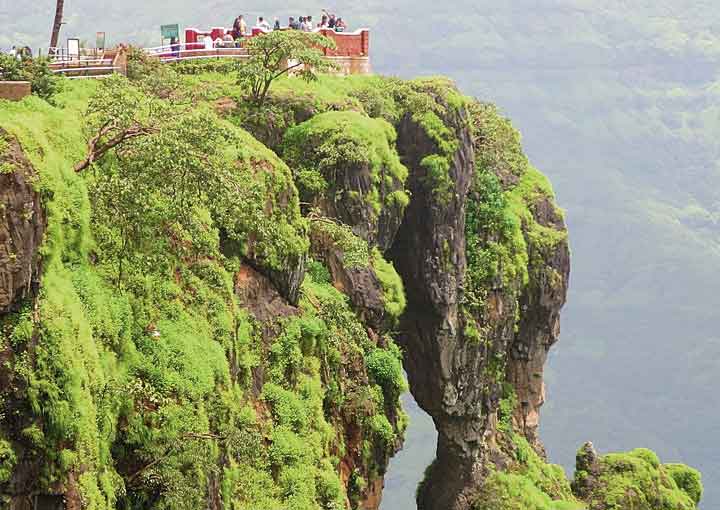 One of the best activities to enjoy with your family in Mahabaleshwar is to take a nature hike amidst lush greenery to reach the highest point of the hill station called Wilson Point. This vantage from Wilson point offers one of the best sunset views you will ever witness.Venna lake is a famous tourist spot that boasts serene surroundings with lots of trees for you to enjoy the true essence of nature.
Connect with us at bookings@sagaresort.in to avail a memorable stay at Saga Resort, one of the best Mahabaleshwar hotels.
Accommodation
Standard Room
Our Standard Rooms are spacious, modern, double occupancy rooms.
Valley View
Our Standard Rooms are spacious, modern, double occupancy rooms.
Family Room
Our Standard Rooms are spacious, modern, double occupancy rooms.